Thailand - Myanmar border
Border station Singkhon
Prachuap Khiri Khan
Visit of the border station from Thailand to Burma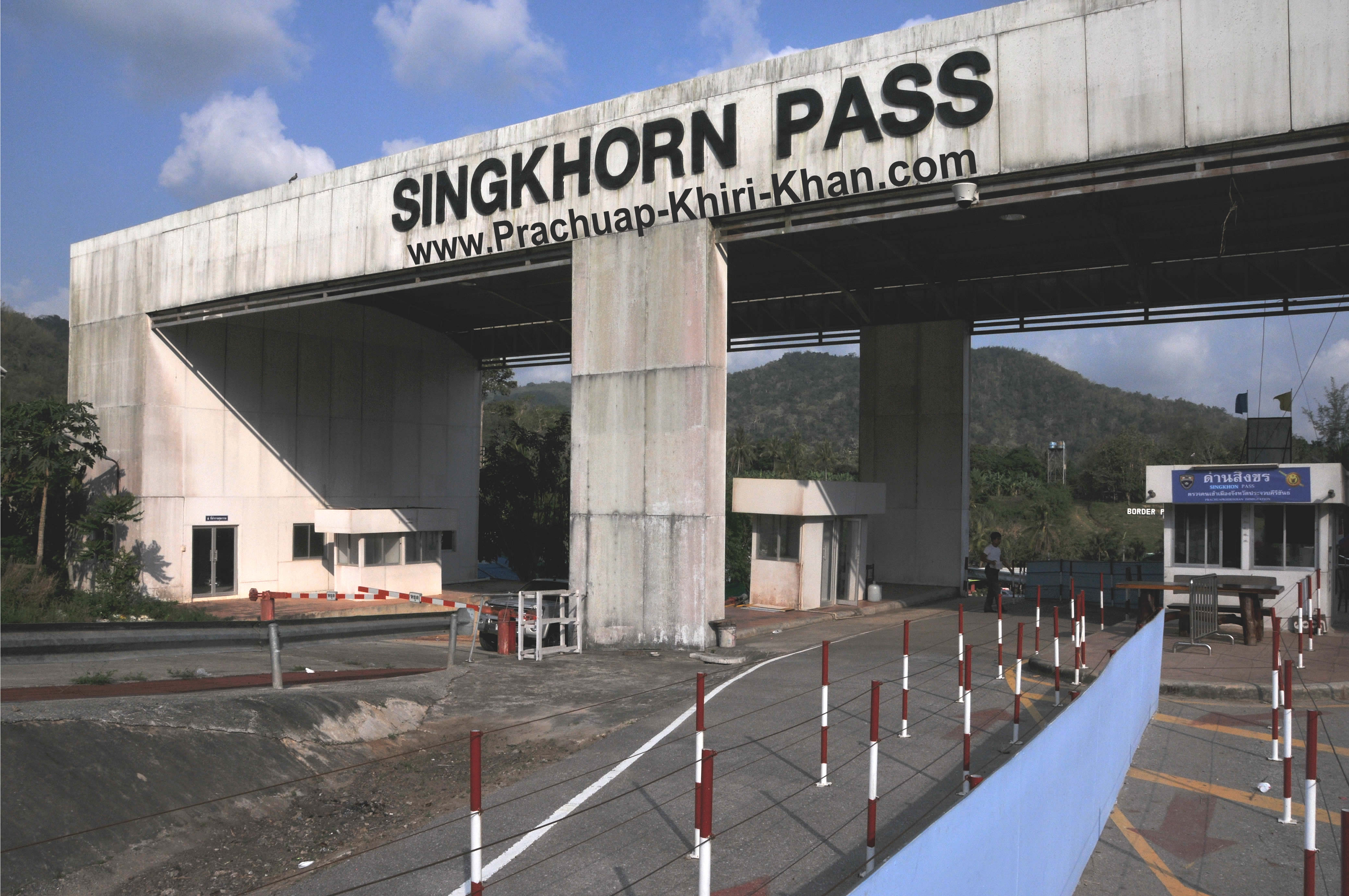 If you stay a few days in Prachuap Khiri Khan and it's not raining, it could be a very interesting trip to the border to Myanmar or Burma.
Since May 8th 2013 the border crossing should be opened and an immigration office is also built.

But at the moment the border is still closed for Farangs.

Without crossing the border you have a wonderful view of the Tenasserim Mountains of Myanmar.

If you cross the border, then be not disappointed if you only see jungle and a dirt track. There are currently not more than this.
Through the border-tourism many changes will come in Singkhon within a few months.

The border crossing in Prachuap Khiri Khan will offer one day to many expats who have to leave in 90 days to renew their visa, a quick and short trip for the Visarun.
In the catchment area of of the provinces of Phetchaburi and Prachuap Khiri Khan live thousands of emigrants who are affected. The shortest way was the trip to the border to Ranong. Many emigrants will save two routes, each approximately 400 km, if they choose the Myanmar border at Singkhon.

At the border every day is a large furniture market where you can buy real wood furniture for relatively little money. But not any furniture, because these tables, chairs and porch swings are nearly indestructible. They are made of rare, hard tropical woods. A table of a slice of jungle trees can have 4 meters in circumference and the weight is several hundred kilos.